Claude Monet was a well known french artist and one of the founders of Impressionism. He is well known, for consistently using the technique of painting the effects of light en plein air, with broken light and rapid brushstrokes. From him, came pieces of artwork that are filled with life, colour, breathtakingly beautiful and memorable.
In
Wanderstill
, the first thing you will see is a field that is heavily reminiscent of Monet's Poppies Blooming. Filled with color, light and life it captures your attention and holds it. Walking through the sim, it holds your attention through out it, with strategically placed buildings among the natural settings.
It is a fabulous place for couples to enjoy slow, leisure walks though nature, enjoying the sites and sounds of the land and a tempting morsel for any photographer, to sit and capture the quiet beauty that is in front of them. Tempted, I started to play with my windlight settings and enjoyed seeing the different effects I could create with this sim. As you will see with the following pictures, this sim shows it's beauty throughout the different lighting, making it a perfect subject to have.
Default lighting setting


AnaLutetia - AvatarOpt


AnaLu *studio*5 setting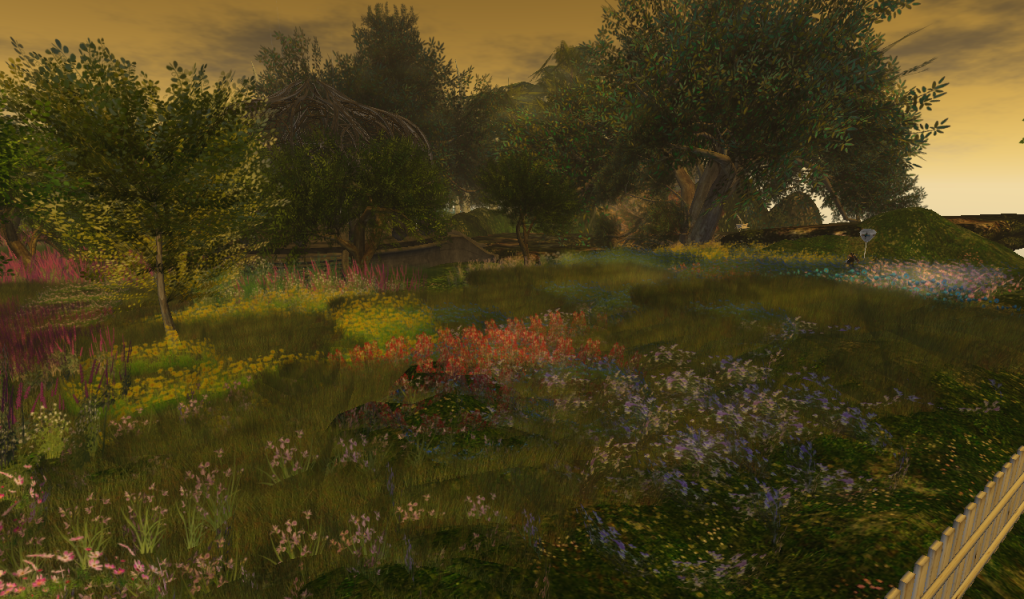 AM Radio's Nostalgia setting
As you can see, the same image but with several different settings, you can get some very nice looks coming out. The following pictures, are from another section of the sim, that I found too picturesque to pass up:
[TOR]Sunset - Warmer setting
[TOR]Sunset - Vehicle Sandbox setting
The last two, are similar but the last one has a little softer, more romatic look with Torley's Vehicle Sandbox setting.
I do suggest dropping by and taking a walk around this fabulous sim, either alone or with that special someone. For the couples, you will find some well placed dance balls as well, so if you feel in the mood to dance, surrounded by nature, it's all set up for you.